Sometimes when working offline emails sent alongside Presentations, Proposals, or Orders do not finish sending when going back online. These "stuck" emails can be easily sent from your email application so customers and order desks can get all of the information they need.
To send "stuck" emails
1) Ensure that you have a solid WiFi connection. This is the first and most important step to all issues related to sending emails
2) Open your mail application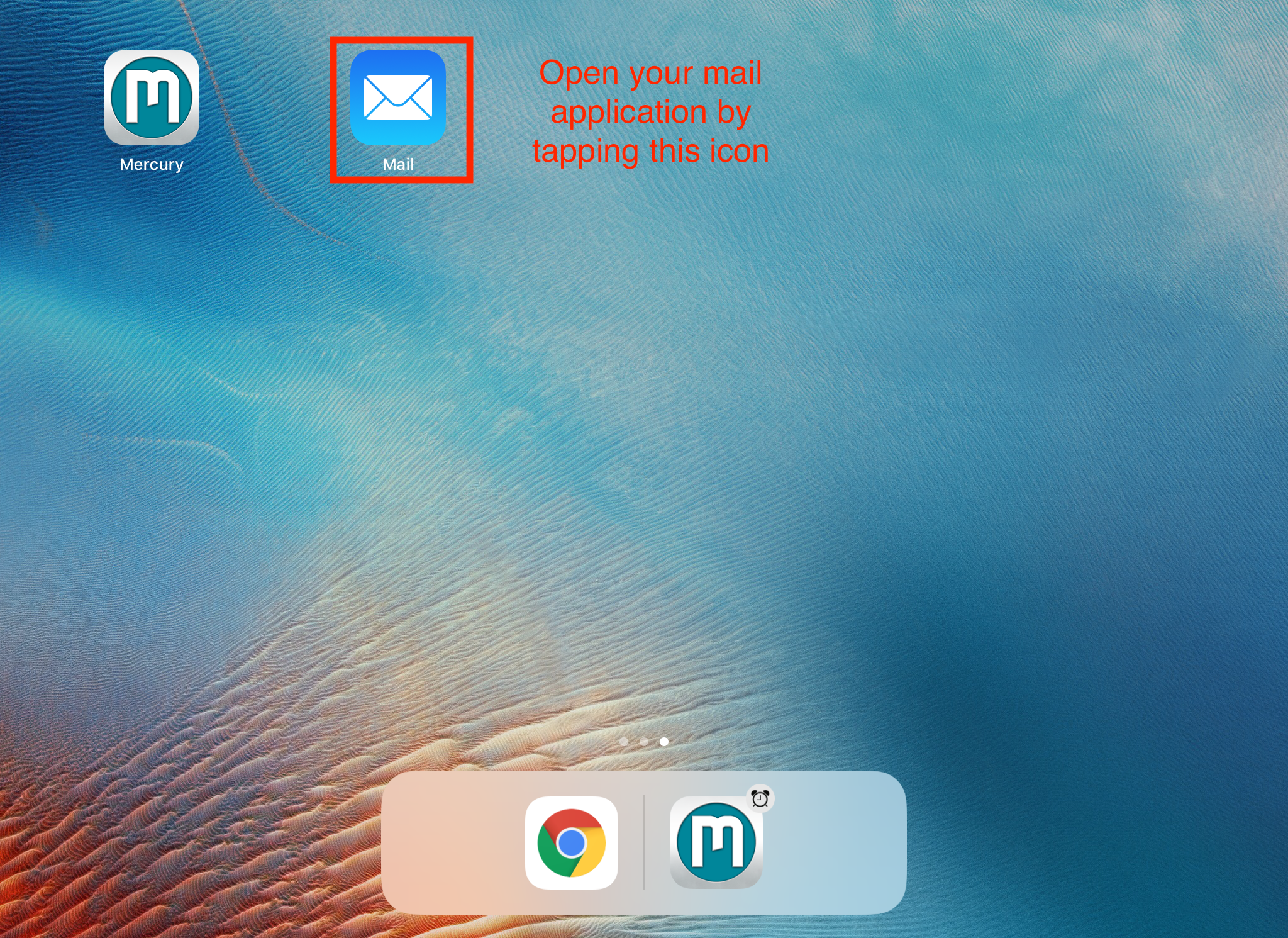 3) Find and open your outbox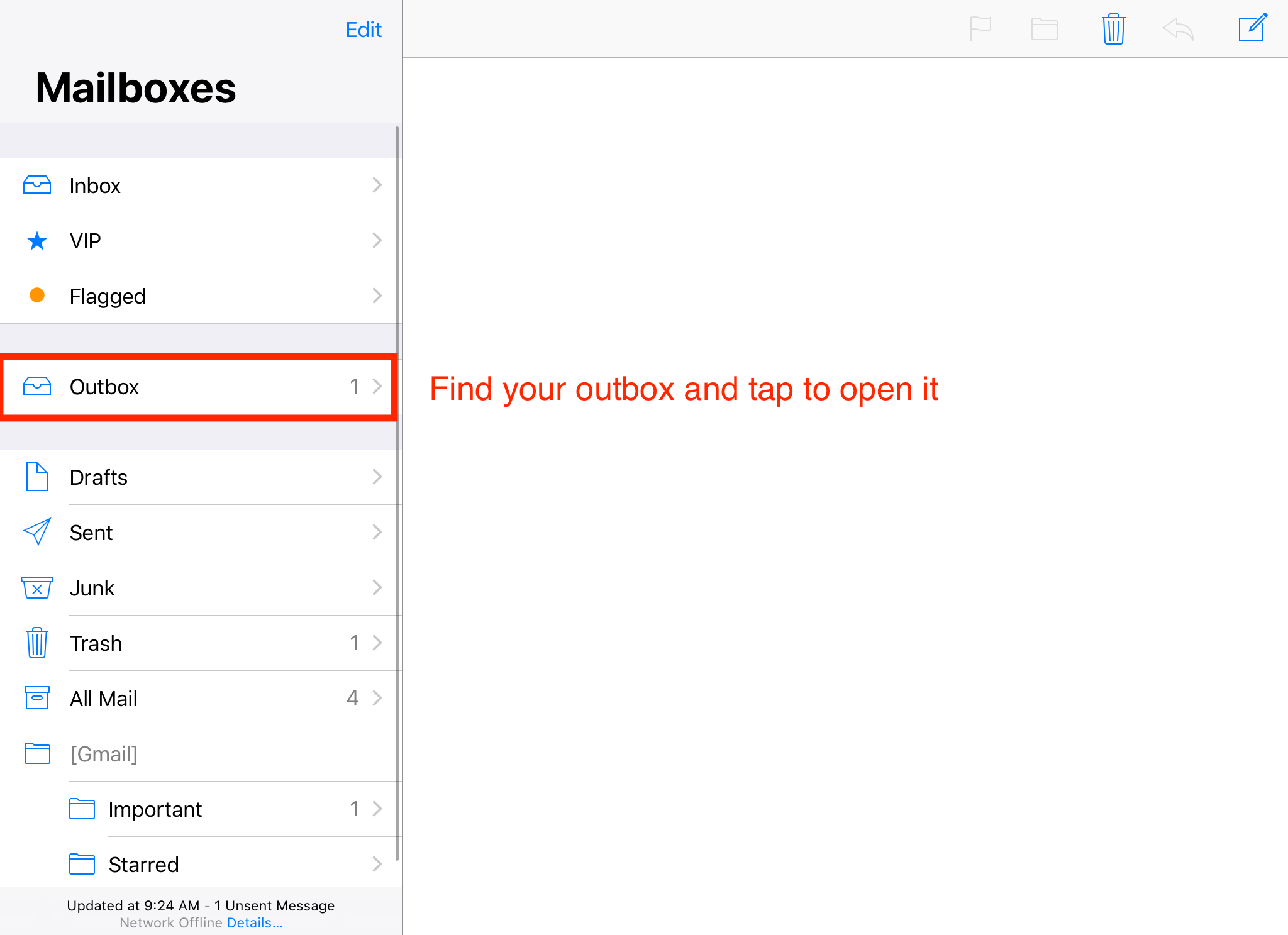 4) Find the "stuck" email

5) Tap the "stuck" email and finish sending it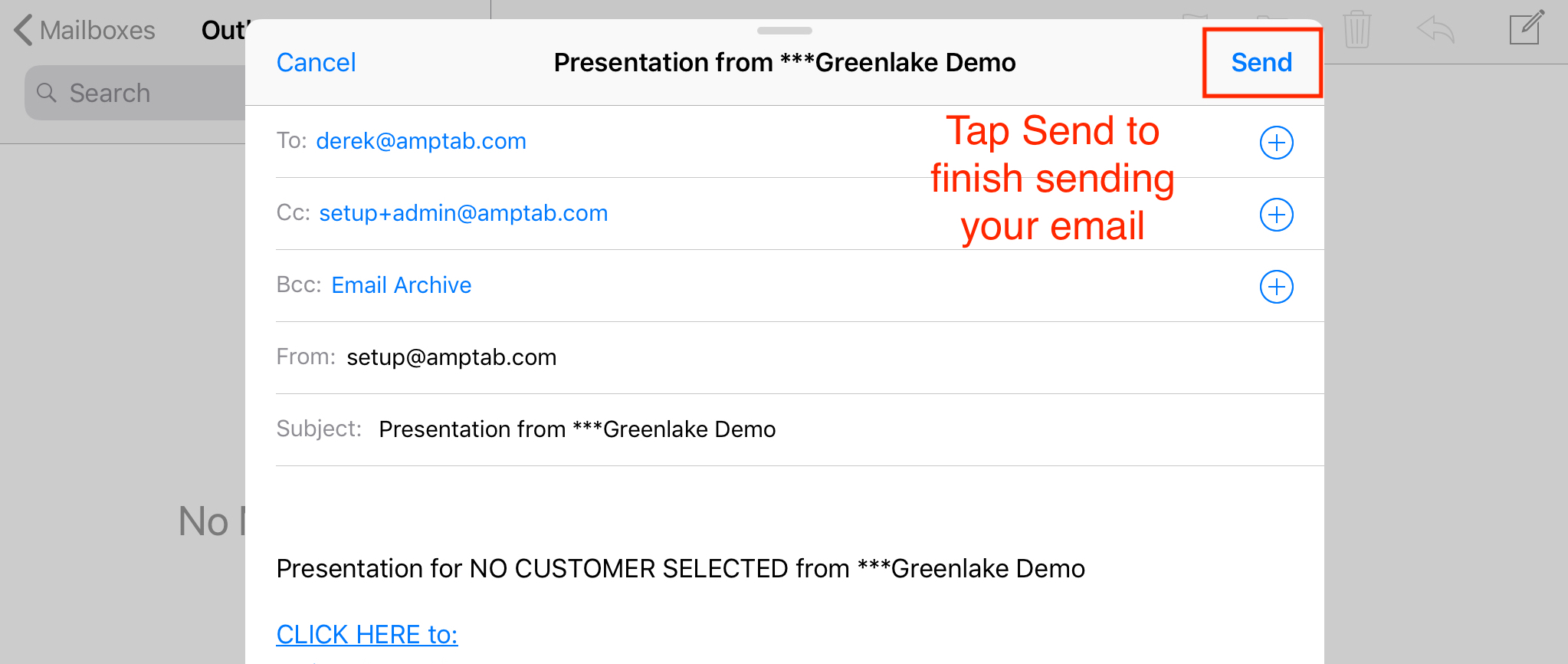 6) If you are still having issues please ensure your email is configured correctly using this article on Setting up your email on your iPad for AMP.
Last updated on 3-8-2021