How to Review, Approve, and Adjust Request Notifications.
Reviewing and Approving Requests
Active AMP dealers now have the ability to immediately apply for buyers access to shop your catalog. These requests will be stored under your Users / Locations tab, and the sub-tab Shop Requests. In this view you can immediately assign the dealer to a sales rep and price list before approving said access. Dealers can still be approved without making these selections, however their visibility on price will be open to any pricelist tagged as general in your product table. Also without tagging a rep, your sales team will not be able to see this new customer. You can also change your mind at a later date and move a customer between approved and rejected or the price/rep assigned to them.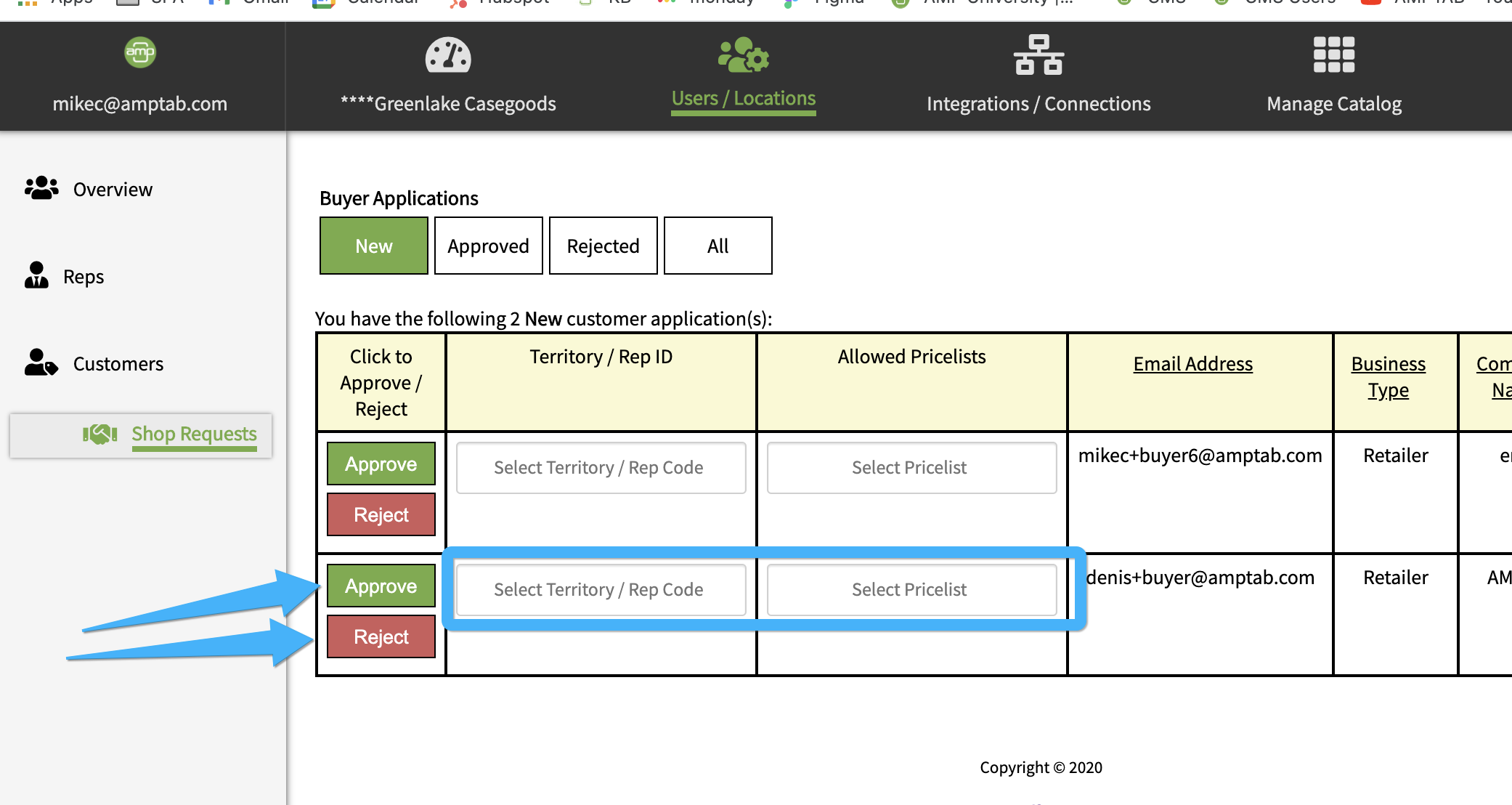 FAQ
These Dealers can not see your catalog before being approved
You do not need to assign the dealer a price to be approved
You can reject the dealer request at any time
You do not have to add these dealers to your customer table in AMP
You can change who is notified of the dealer request as well as how often
Shop Request Settings
Found under the AMP Products tab and sub-tab Shop Request you will find several settings for inbound shopping requests. Visibility Level will determine if you are displayed for dealers to request access. Logo Photo gives you the option to display a custom logo for the wall. Acknowledgement Email will allow you to add a custom message to the dealer which is automatically sent after a request is made. Acknowledgement CC allows you to be included on the dealer email if you wish to communicate directly with the dealer. Request Notification lets you set the email that will be notified of the request, you can add multiple emails separated by commas. Lastly you can change the frequency of these emails from immediate to a daily/weekly report.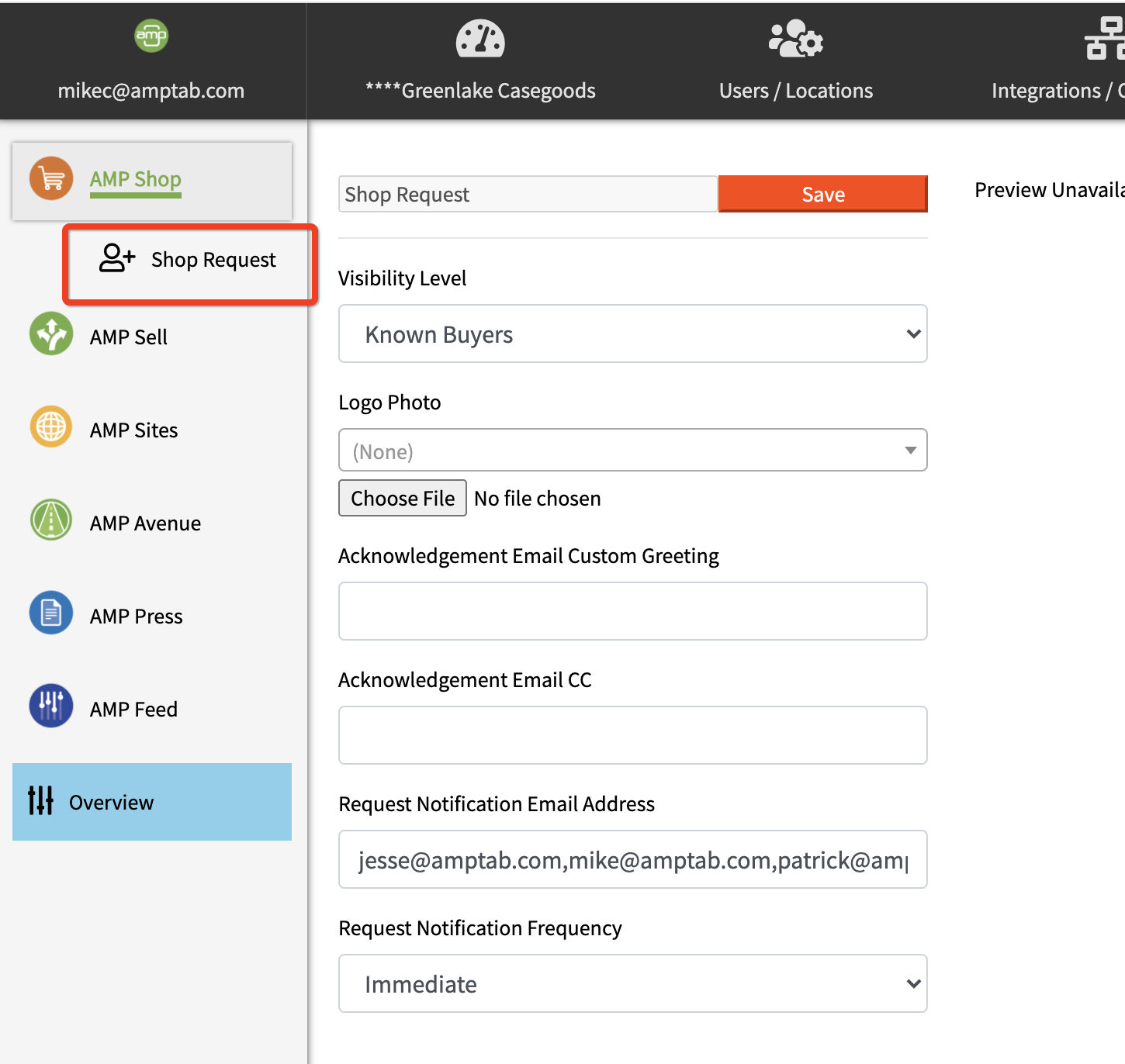 Emails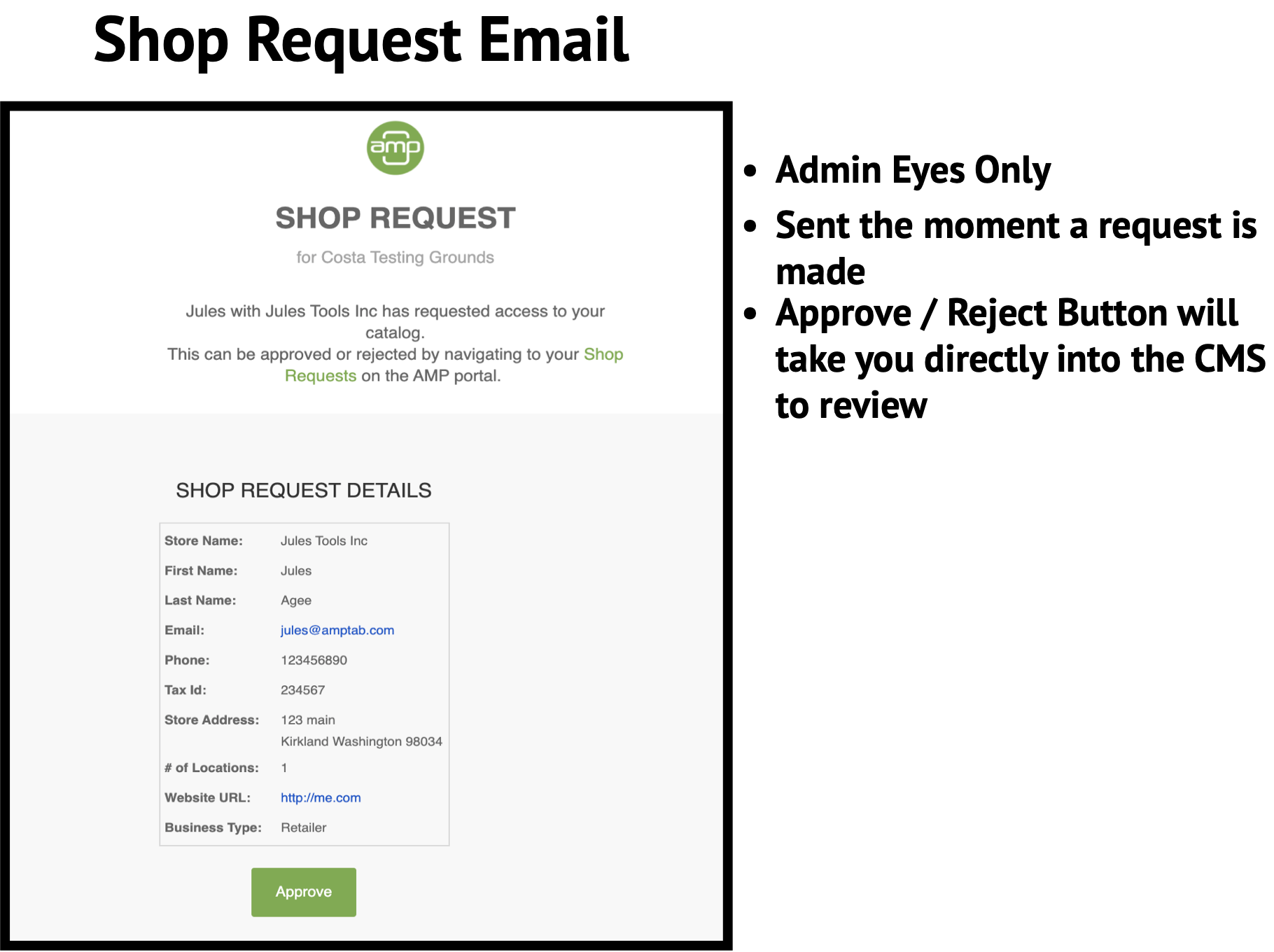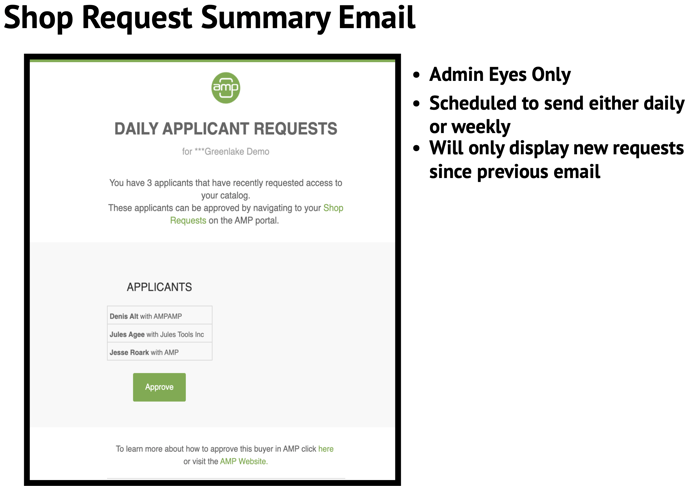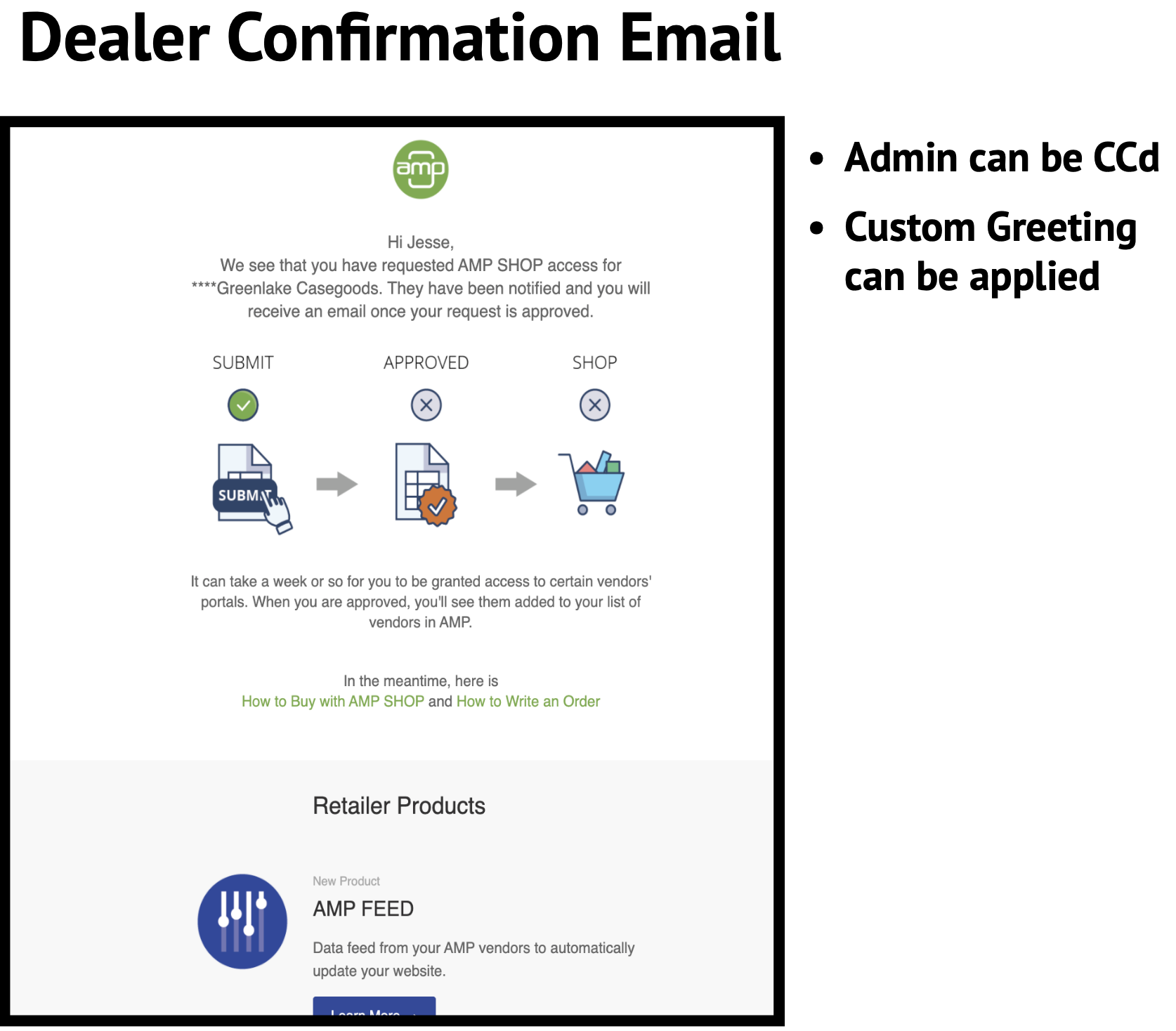 Last updated 5/26/2021