Slideshows are used in AMP to feature a select set of products. If the product catalog is the full catalog binder, a slideshow is like ripping out select pages of that catalog.
Slideshows are a powerful and versatile tool often used in AMP for:
- market walkthroughs
- closeout deals
- hot buys
- restricting the products reps, buyers, or RSAs can access
- restricting the products shown on AMP Sites, a consumer-facing website
To make a slideshow in AMP
Navigate to the Slideshows tab from the AMP CMS
Click Add Minor Slideshow


3. Name the slideshow and click Create a new slideshow
4. In the text box, add the SKUs of the products you want to be part of the slideshow - one per line - and click Save and preview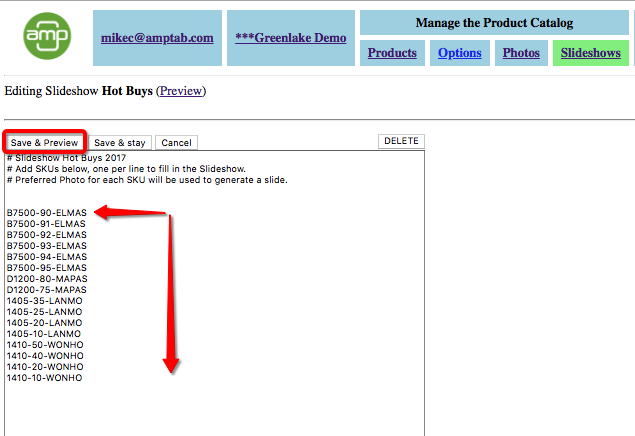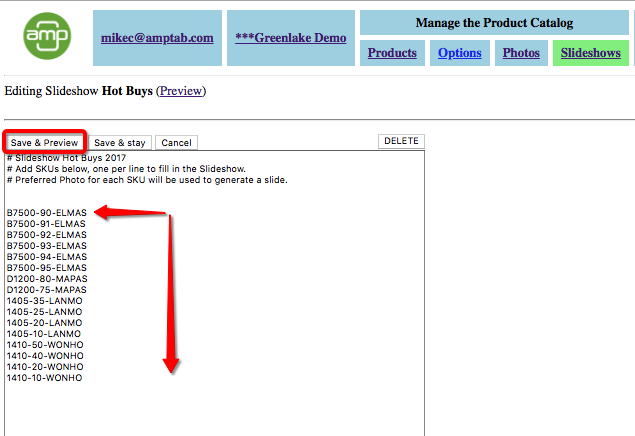 Once created reps can see slideshows by tapping Slideshows from the Products tab of the AMP iPad app.